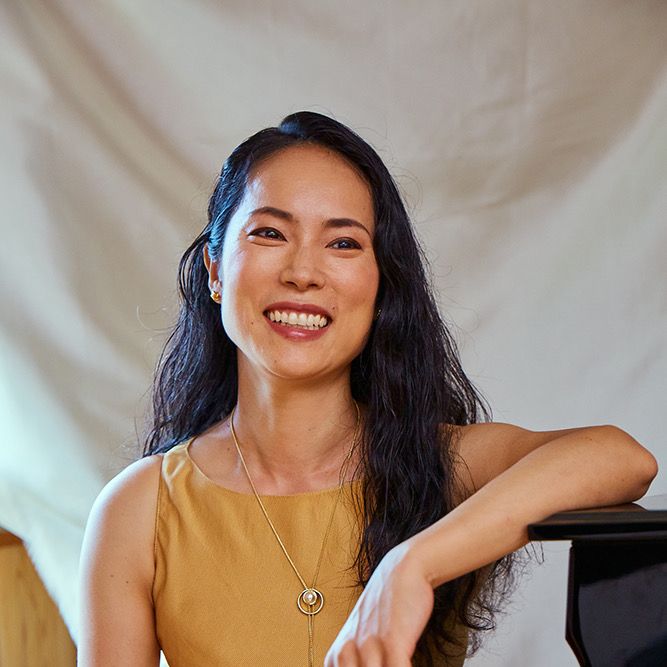 Midori Larsen
Composer/piano teacher/taiko player
A composer, pianist, and Japanese taiko player, Midori Larsen writes music for chamber ensemble featuring Japanese and Western musical instruments and elements. Integrating classically informed musical elements with ad-lib solos in the style of jazz, her music explores her multicultural identities and life purpose as a Japanese immigrant woman and a mother artist in New York City. Her recent compositions include "Crossing the Seas", a series of chamber music compositions featuring woodwind, guitar, piano, bass, percussion and Japanese taiko drums, highlighting the journeys of her late grandmother and herself leaving hometowns as young women and starting new lives in foreign metropolises.
Midori's recent awards include NewMusic USA New Music Creator Development Fund, Flushing Town Hall Arts Grant for Queens and Queens Council on the Arts Queens Arts Fund. She is an artist-in-residence at Culture Lab LIC since January 2022. 
A Ph.D. in piano performance, Midori has given presentations at national and international conferences and given lectures at higher education institutions in Japan.